Corporate Overview
Terns Pharmaceuticals, Inc. is a clinical-stage biopharmaceutical company developing a portfolio of small-molecule single-agent and combination therapy candidates for the treatment of non-alcoholic steatohepatitis, or NASH, and other chronic liver diseases. Terns' programs are based on clinically validated and complementary mechanisms of action to address the multiple hepatic disease processes of NASH in order to drive meaningful clinical benefits for patients.
Data Provided by Refinitiv. Minimum 15 minutes delayed.
Stock Chart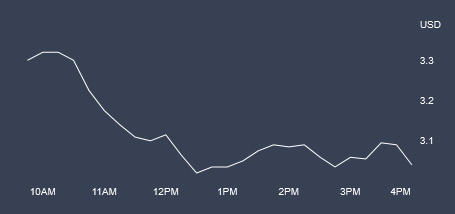 Events
6.14.21 at 8:30 AM EDT

5.25.21 at 1:00 PM EDT

5.24.21 at 12:00 PM EDT
View All
Presentations
More information is coming soon.
View All